Rebecca Hardy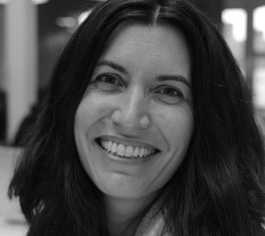 I'm Rebecca, the Associate Director for Screen at Actorsworkshop. Writing, directing and filmmaking is pretty much all I've ever done. Well that and a paper round.
I've created dramas, documentaries and independent films broadcasted on BBC, Channel 4, film festivals and a range of Music and European channels.
As well as creating programmes under my label, edge21, I'm one half of the creative collaboration 'Treacy and Hardy'.
I've won a few awards for my work including BBC Newcomer Award (BF&TV Festival), IVCA, CIPR and Bronze and Gold at the US International Film & Video Festival.
Because I'm never happy with just doing one thing I'm also a camera operator and broadcast editor. Recent credits include the award winning independent drama 'Beyond the Gates', 'Be the Day' the official music video for Anyman featuring Matt Windle and the short film 'Doug'.
In addition I'm the Film and Digital Programme Developer at Arts Connect WM, and a Creative and Digital Media Apprenticeship Assessor.
I'm based in Wales but work across the UK and wherever my paper round takes me.
Email Rebecca - rebecca@edge21.co.uk